How do Guangdong examinees in quarantine take Gaokao?

Updated:2021-06-08 17:49:01
Although the epidemic situation is serious, the work of Gaokao is very much in order and operating smoothly in south China's Guangdong province on June 7.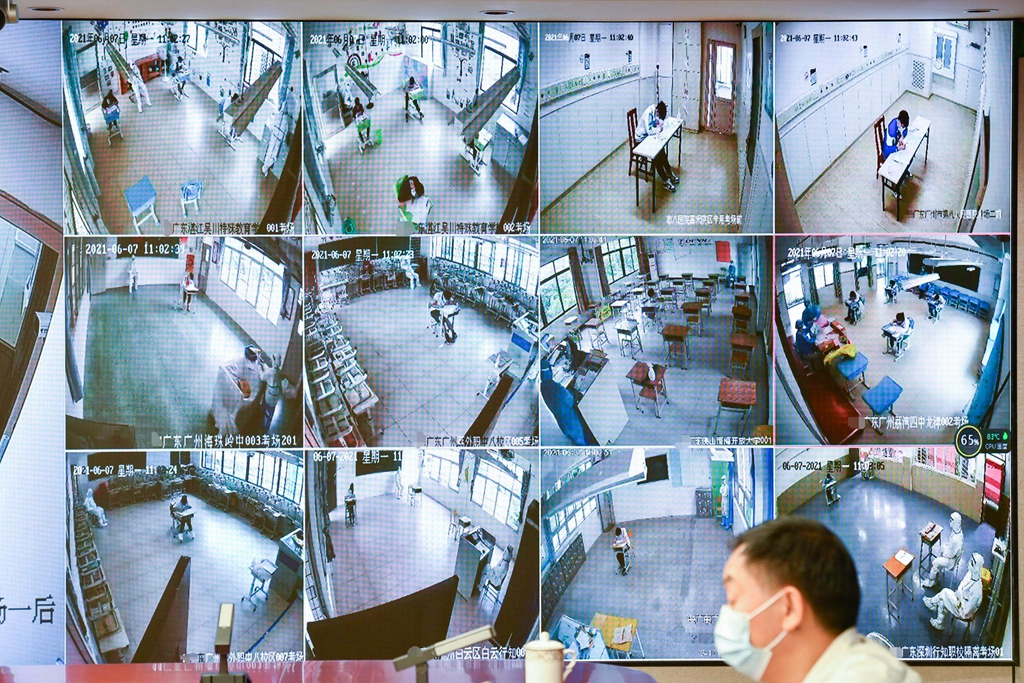 The latest COVID-19 resurgence in the southern manufacturing heartland of Guangdong started in May, with most cases reported in the cities of Guangzhou, Shenzhen and Foshan.
Due to the resurgence of COVID-19 cases, a series of strict anti-virus measures have been taken to control the fast-spreading virus. However, it is Gaokao time these days. How could examinees in Guangdong, especially in the areas under quarantine, take the crucial exams?
Actually, all test-takers wore face masks at the exam sites, the first day for Gaokao. Their body temperatures were taken before entering the campus. They were reminded to abide by the exam rules and to follow COVID-19 containment regulations. Examinees were required to take the nucleic acid testing before the exam.
In the quarantine areas, 177 examinees took the exam in isolated exam sites. Two students who were tested positive for COVID-19 sat for the exam in special rooms at the Eighth Guangzhou People's Hospital on Monday.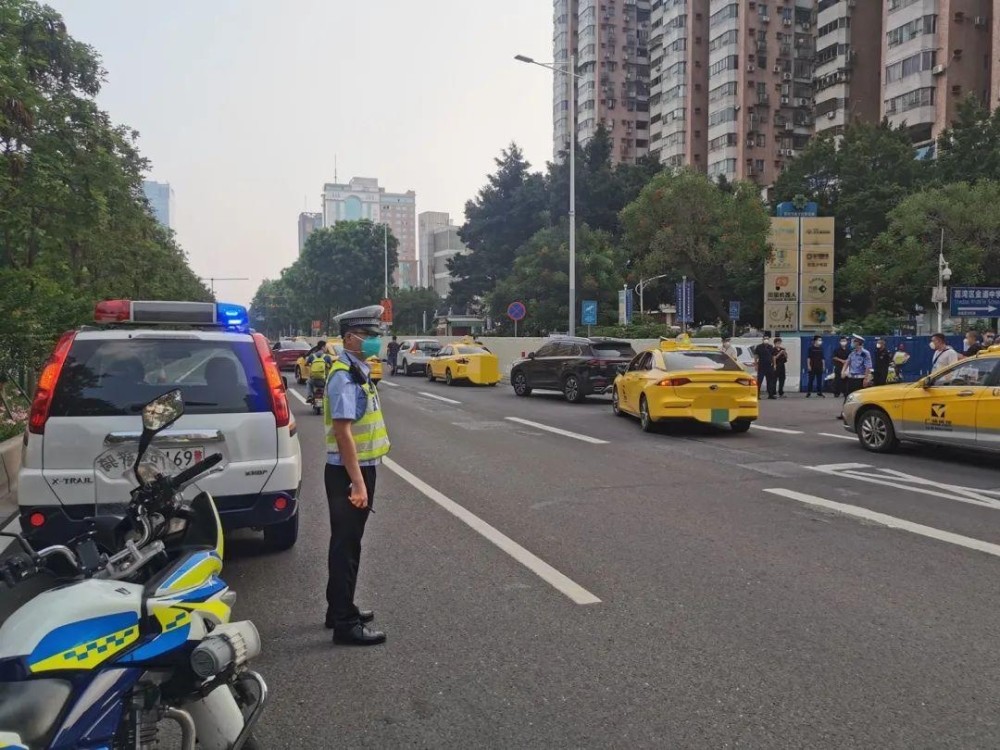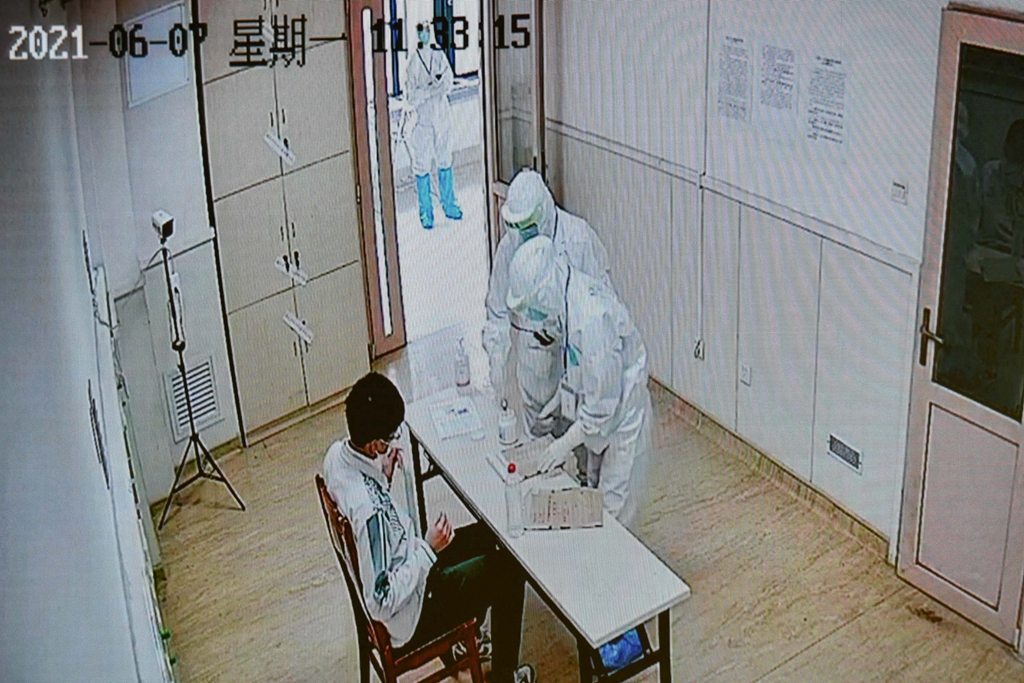 Outside the exam sites, traffic police were working in the streets to protect quarantined candidates. Stationed at the quarantine hotel in Fangcun, Guangzhou, they escorted the examinees from the quarantine hotel to the shuttle bus and accompanied them to the exam centers.
The traffic police in Guicheng, Foshan City opened a green channel for the three examinees who were quarantined in the community, and arranged mounted police to escort them throughout the whole journey. They arrived at the examination room on time at 8 o 'clock.
At about 7:30 a.m., at the Dengfa Middle School in Yuncheng District, Yunfu City, two candidates anxiously asked the traffic police for help at the entrance because they forgot to bring their ID cards. The officers on duty immediately took the two university candidates home with motorcycles and got their ID cards in time for the test.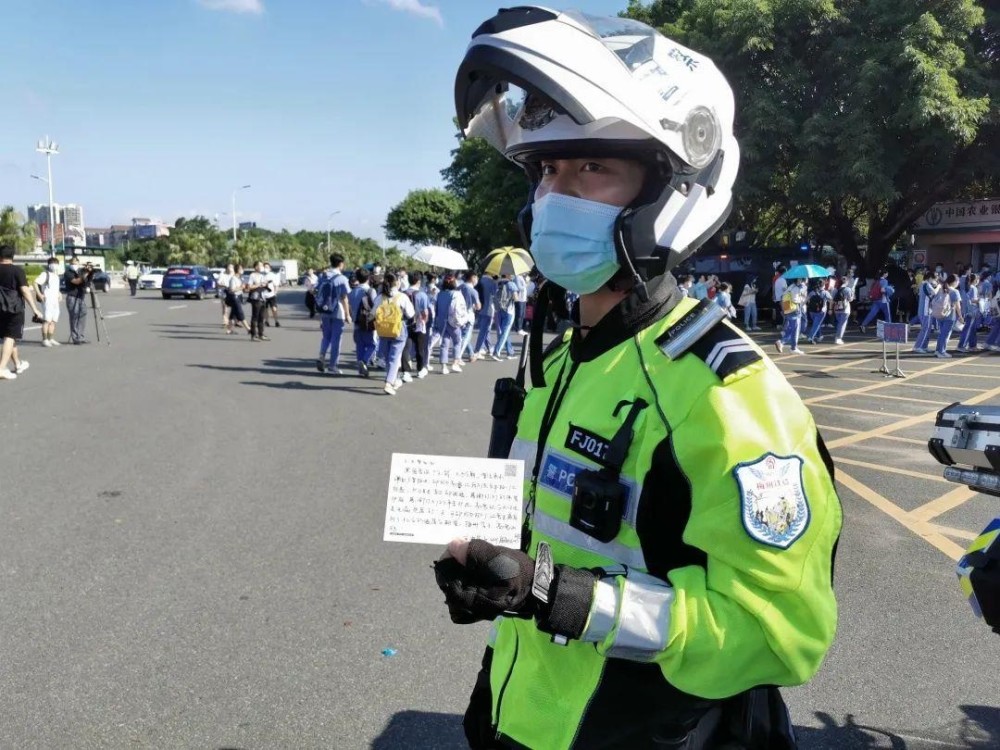 As a return, the students wrote "Thank you" letters to the helpful policemen.
Source: Guangdong Traffic Police and Xinhua; Trans-editing by Mo Yingyi
Keywords: Guangdong Gaokao quarantine