Yunnan hen mothers 8 peacock chicks

Updated:2021-07-15 11:42:14
Three peacock chicks pipped out from egg shells in the campus of Yunnan Technology and Business University in May. However, they were not hatched by their mother but a hen.
Last year the peacock mother laid the eggs, but she left without hatching. The university tried to use incubators to hatch these eggs. After failed many times, some people proposed a hen to help.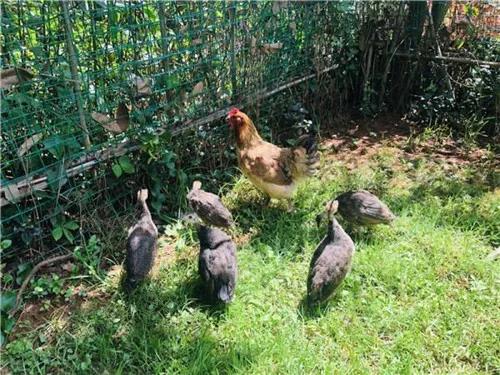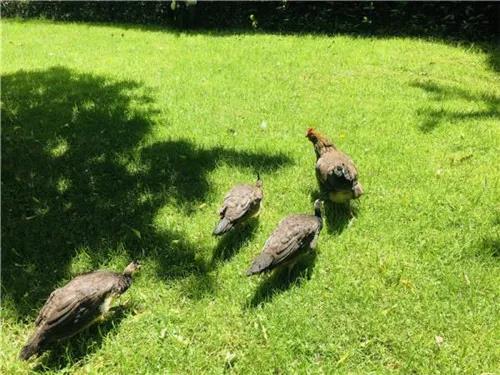 "But it was not easy to buy a perfect hen. The owner was still reluctant," said the gardener, Zhang Chaoli. He finally paid 100 yuan for the chicken. Then he took the hen back to the university and prepared everything he could to make sure the procedures are good enough.
The hen did her best job in hatching the peacock eggs. She had been sitting on the eggs for 27 days before peacock babies pipped out from the shells. The hen lost a lot of weight during the period.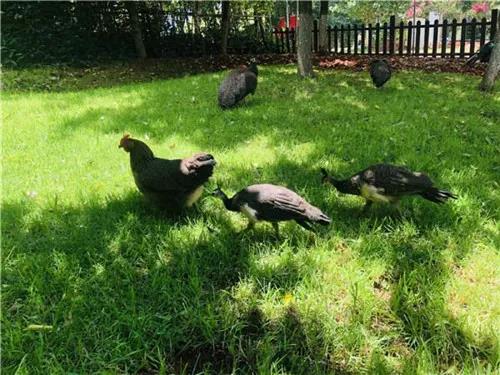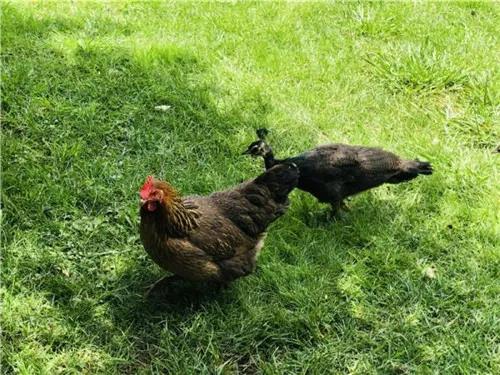 Everybody was thrilled after the peacock chicks were born. Peacock babies think of the hen as their mother and follow her everywhere to search for food.
Source from Zhangshang Spring City; Trans-editing by Mo Yingyi
Keywords: Yunnan hatches peacock chicks