Mushuihua mushroom market enters peak season

Updated:2021-07-12 18:12:27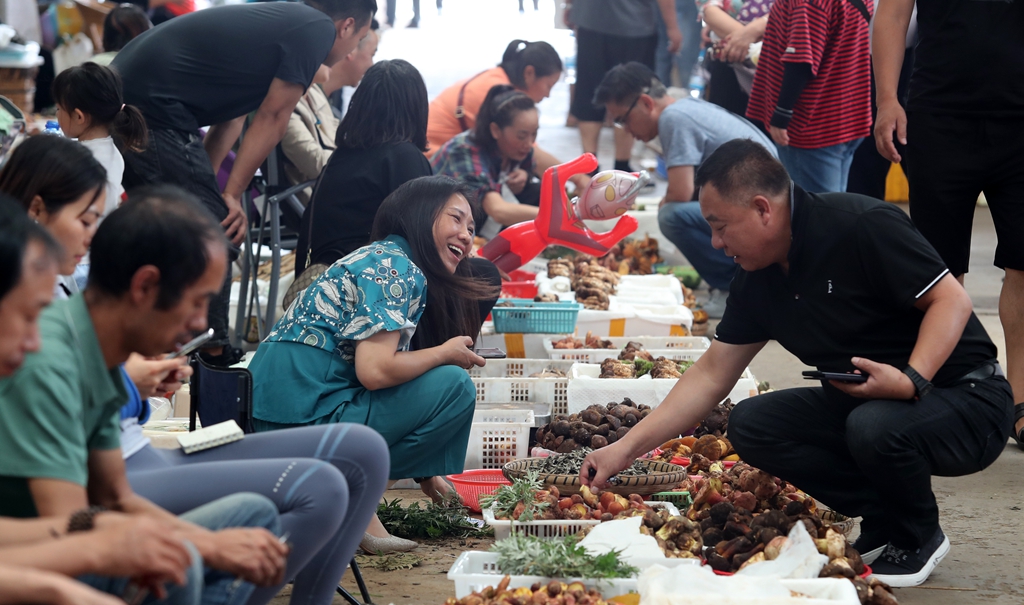 The rainy season brought about the wild mushroom growth in recent days, and the Yunnan Mushuihua wild mushroom market has entered its peak season.
As a large quantity of various wild mushrooms came into market, the price is now more affordable and reasonable, making the mushroom trading thriving and prosperous.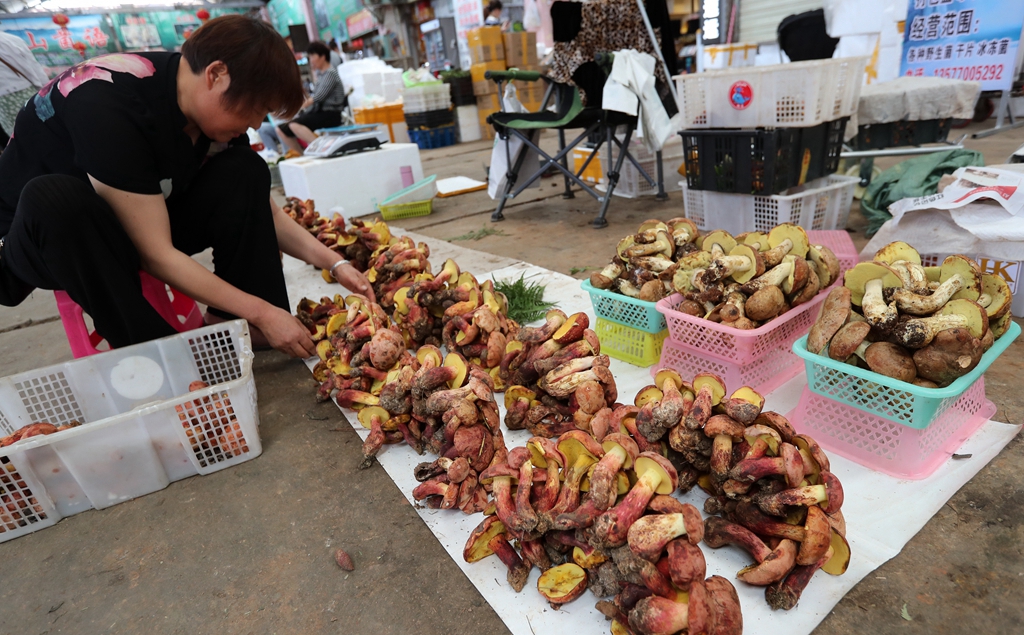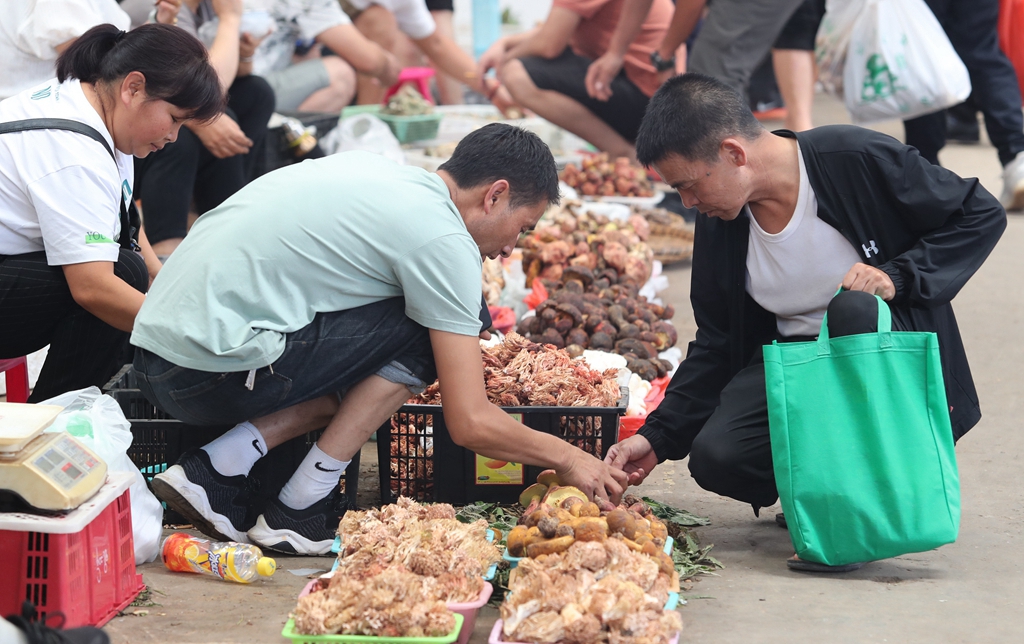 Located in Kunming, central Yunnan's capitals city, the Mushuihua Wild Mushroom Trading Center is the biggest mushroom market in China, selling more than 257 kinds of mushrooms. The annal turnover has exceeded 7 billion yuan for three years in a row.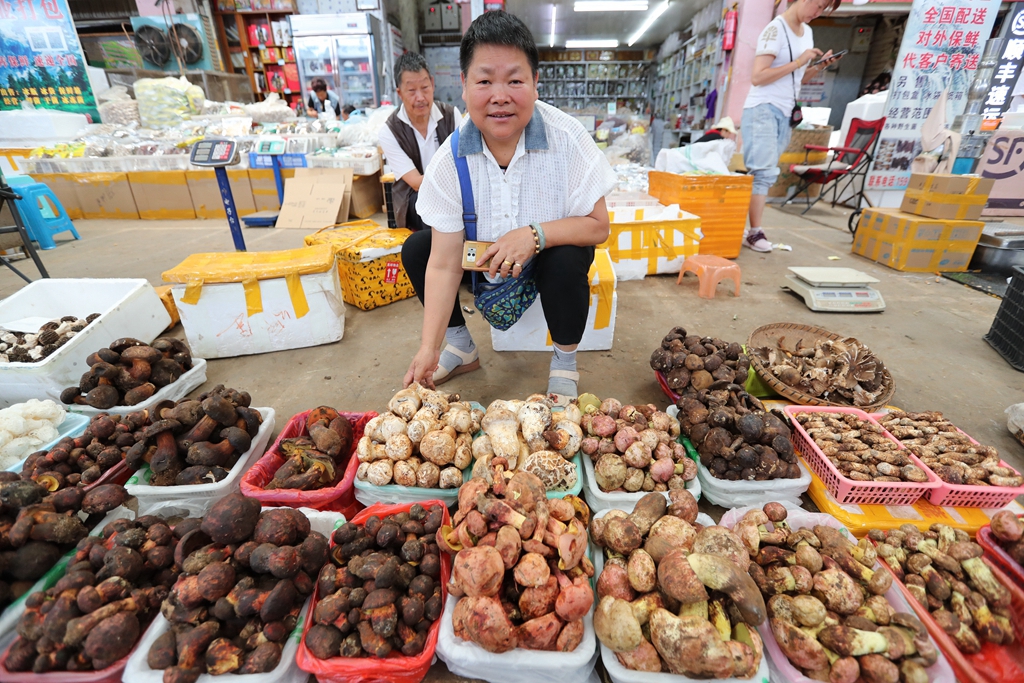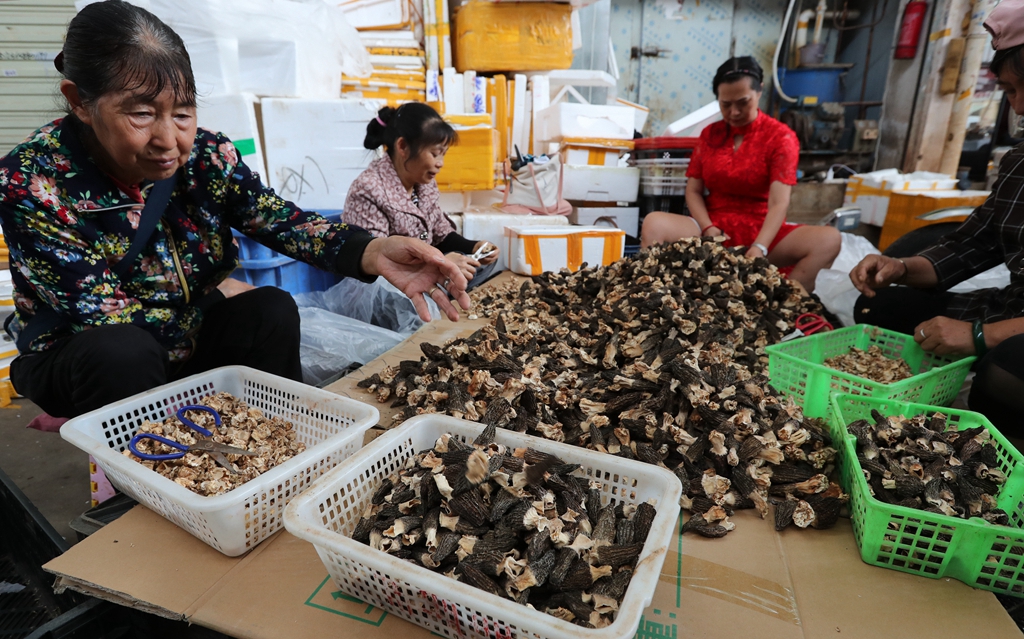 Reporting by Yang Zheng (Yunnan Daily); Trans-editing by Mo Yingyi
Keywords: Mushuihua wild mushroom